We have solutions for: Eczema, Psoriasis, Rosacea, Head Lice, Pregnancy Tests, Male and female fertility tests, Snoring, Warts and Verucca's and Sun care!
OMEGALabs (Pty) Ltd is owned by Omega Pharma NV of Belgium and CAVI Brands (Pty) Ltd of South Africa. Our goal is to become a highly respected, non-prescription, healthcare company building brands in the sub-Saharan African territory. We will do this through launching brands which we believe are functionally superior to the competitors and which have substantial and credible clinical evidence proving the efficacy and safety of our products.
We will build brands which are recommended by medical professionals and repeatedly bought by consumers who recognise that we deliver on our promise of 'functionally superior'.
Our brands will be made up of both the Omega Pharma product pipeline as well as launching or re-launching consumer healthcare brands specifically desired in the sub-Sahara African market.
At OMEGALabs™ we value the entrepreneurial spirit combined with a highly professional approach to business allowing us to move and adapt quickly as well as ensuring that we have a sustainable and ever-growing business.
Omega Pharma
For more information on 
Omega Pharma NV
 please visit their 
website
.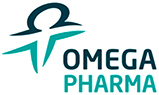 CAVI Brands
For more information on 
CAVI Brands (Pty) Ltd
 please visit their 
website
.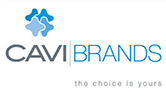 Darryl Combe

General Manager

Mari-Lize du Toit

Brand Manager

Richard Meyer

Marketing Manager

Robyn Brown

Junior Brand Manager

Sherri Grunthal

Pharmacy Detailer

Ishwar Singh

Logistics Manager