July 3, 2015
Robyn Denyer
Comments Off

on Neat facts about the first 4 weeks of pregnancy
Out of approximately 350 million sperm cells, only about 250 make it to the egg
These little guys can take up to ten hours to make the journey up to the fallopian tube.
Sperm cells have been known to survive from 2 to 5 days in a woman's body.
But the ovum is really only viable for about 12 to 24 hours after ovulation.
So timing is everything!
Don't be discouraged if it takes longer, even the healthiest of couples only have a 15 to 20% chance of falling pregnant every month they try. And then, as we all know from watching Kirsty Alley's movie "Look who's talking" only one lucky little one makes it in.
It takes about 20 minutes for the sperm cell to enter the egg (ovum). The moment that this happens, the sperm cell's nucleus merges with the egg's. This means that fertilisation has happened. After this, the egg is referred to as a Zygote, and it's the very first step in its journey towards being a proper little human. The little zygote then starts drifting toward the uterus, splitting into two, then four, then eight etc cells every 12 hours.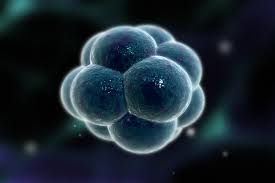 In the meantime, the uterus has been priming itself to receive this little morula (not the fruit). This is when your body starts pumping out the hormones like oestrogen and progesterone.  A few days later, the little morula is changing yet again. A cavity forms its centre, and two groups of cells form on its sides: one group will become the embryo, and the other will become the placenta.
Then it's time for another name-change, a blastocyst. Approximately a week after fertilisation, the blastocysts tumbles out of its surrounding membrane in order for the growing cells to more easily bond with the uterus.
The little blastocyst anchors itself to the wall of the uterus. This implantation is when mother and embryo become linked together, sharing hormones and other essential fluids.
This is the time when you can start testing for pregnancy, as the hormonal surges will only increase from here on out.
 **Let Predictor Early, the most sensitive test on the market, help you receive this incredible news as soon as possible!
References