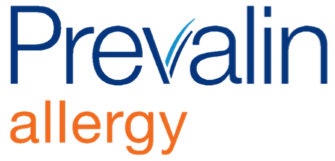 Starts to act 5 times faster than hay-fever tablets*
Prevalin™ Allergy  starts to act 5 x faster than traditional hay fever tablets and reduces allergic rhinitis symptoms within 3 minutes. Prevalin™ is a thixotropic nasal spray that is a gel at rest that becomes a fine mist when shaken. This mist lines the inner surface of the nasal cavity, where it resettles as a stable impermeable barrier (within 3 minutes). The barrier prevents contact of the allergen with the nasal mucosa and is effective in preventing allergic reactions.
Prevalin™ Allergy is free of medication – therefore it contains no antihistamines, corticosteroids or decongestants
It does not cause rebound effects and can be used prophylactically (to prevent allergies)
*Data on file
Who is Prevalin™ Allergy for?
Prevalin™ Allergy brings relief to everyone suffering from hay fever symptoms which impact their their lives, their performance (at work/school/as mothers) and disrupts their social activities and plans.
Prevalin™ Allergy is ideal for sufferers looking an effective alternative to traditional antihistamines or nasal corticosteriods or sufferers who would like to achieve effective allergy relief without the side effects.
Prevalin™ Allergy is also suitable for :
1. Pregnant and breastfeeding women
2. Sports people, professional athletes
Do not use Prevalin™ Allergy if you are allergic to sesame seeds or sesame seed oil.
How it Works:
Clinically proven:
Prevalin™ Allergy is effective in reducing allergy symptoms in 3 minutes
Starts to act 5 times faster than hay-fever tablets
Buy Now
Available at Dis-Chem, Clicks and selected leading independent pharmacies
Buy online please visit their Dis-Chem or Clicks
References:
* 1. Schaudt, M., NIZO food research, 2012. In vitro examination of the rheological and barrier forming properties of Prevalin
2. Del Cuvillo A, Mullol J, Bartra J, Dvila I, Juregui I, Montoro J, Sastre J, Valeron AL. Comparative pharmacology of the H1 antihistamines. J Invest Alergol Clin Immunol 2006;16(S1):3-12
3. Schran HF, Petryk L, Chang CT, O'Connor R, Gelbert MB. The pharmacokinetics and bioavailability of clemastine and phenylpropanolamine in single-component and combination formulations. J Clin Pharmacol 1996;36:911-922
4. Simons FE, Simons KJ. Clinical pharmacology of new histamine H1 receptor antagonists. Clin Pharmacokinet 1999;36(5):329-52
5. Stoelzel, K. et al., 2014. Safety and efficacy of Nasya/Prevalin in reducing symptoms of allergic rhinitis. The Clinical Respiratory Journal, 8, pp.382–390. Available at: http://doi.wiley.com/10.1111/crj.12080